If you're coming here from my Instagram, you've probably seen my home office setup change over the years. I often get asked about the different products in my setup and where I got them, so hope this post helps you out and gets you inspired to build your own setup. Let's begin!
Monitor
In a previous iteration of my setup, I was using the BenQ monitor: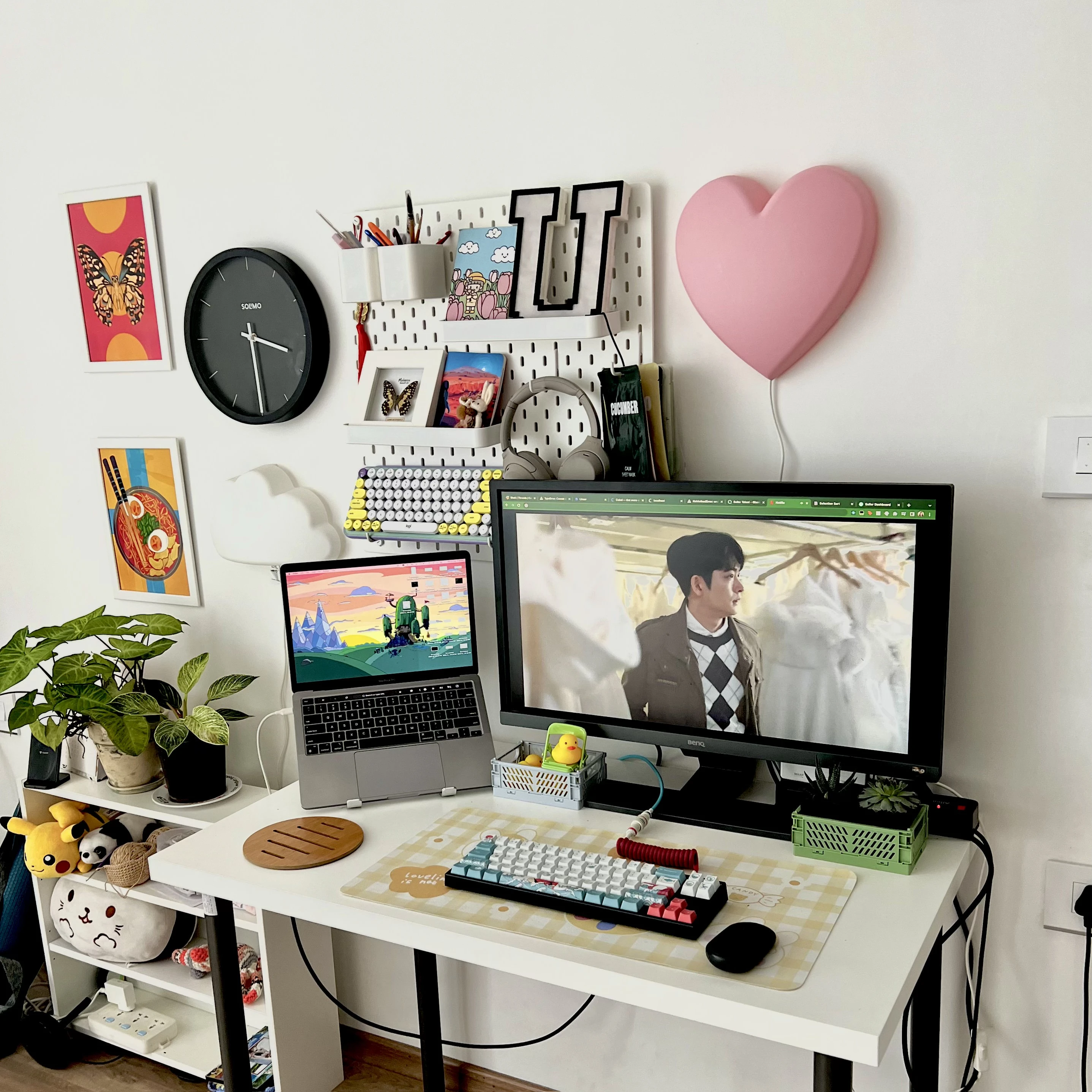 Monitor Riser Stand
This is the newest edition to my setup ever since I replaced my monitor with my ipad. It helps elevate my laptop and ipad screen to match my eye level and also makes more space on my desk to slide my keyboard and mouse underneath it while I eat lunch.
Keyboard
I own 3 keyboards that I use interchangeably.
Logitech POP Keys
Ducky X Varmilo Miya Pro Panda
The panda theme is cute, but I have switched the keycaps to a sea theme that looks like this: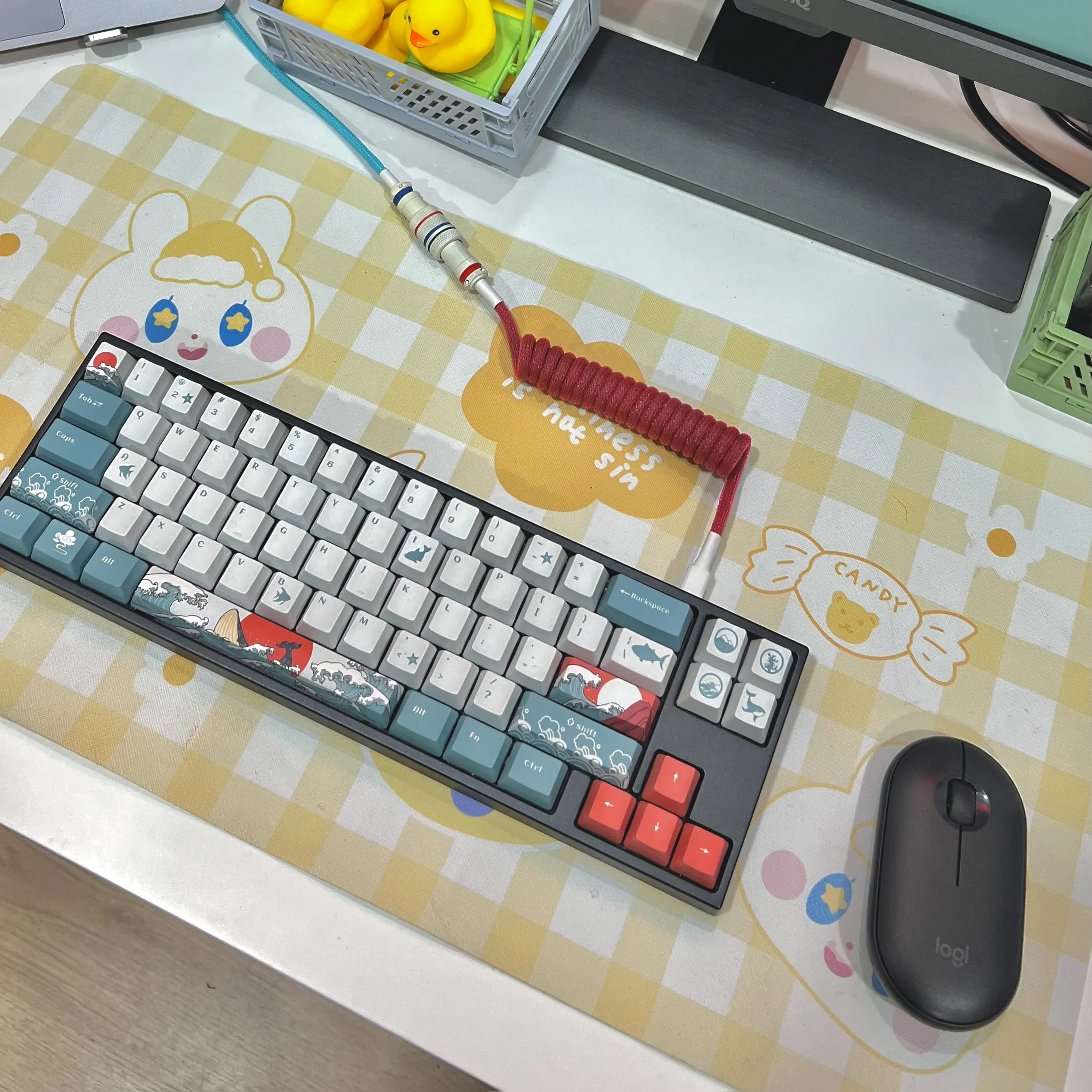 Apple
The apple keyboard is nice to use while working in an office space among people since it's easy to carry around and is silent unlike the mechanical keyboards.
Mouse
I have two mouses as well:
Logitech
Apple
This one is a bit annoying to charge but when I'm out of batteries for my Logitech one, this is a lifesaver.
Wall Clock
I'll be honest, this one is just a decoration piece for my wall because I never check the time using it. I use my laptop, or my watch or my phone for that.
Humidifier
I recently bought a humidifier because I have dry skin and eyes.
Coasters & Trivets
As mentioned above, I like to eat and drink at my desk. Coasters help me protect my white table top from staining.
Rainbow Lamp
Another decor piece. I don't think I need to explain this one, the ones who get it, get it. The ones who don't, don't ;)